A busy period since the last blog post. Amongst many other projects a:nw is working with Fleming James Architects as a joint venture called CoARC. It's early days for this exciting venture but, we've been working together on two substantial detached dwellings in Buchkinghamshire for Arni Design + Build.
Earlier this year, further to the completion of the technical information packages two private residence extension and adaptation projects started on site. Both of which include new passenger lifts to assist with full access, and ensure the home owners can stay in their homes despite reduced mobility.
The Summer Row offices renovation project with new frontage will be completing on site at the end of this month, there are some photos of the project nearing completion on instagram and there will be more soon.
Two extension and renovation house projects have been readied for planning, one a ground floor rear and side extension, the other (title image) two storey rear extension and roof conversion. Both are included as snapshot perspective images here.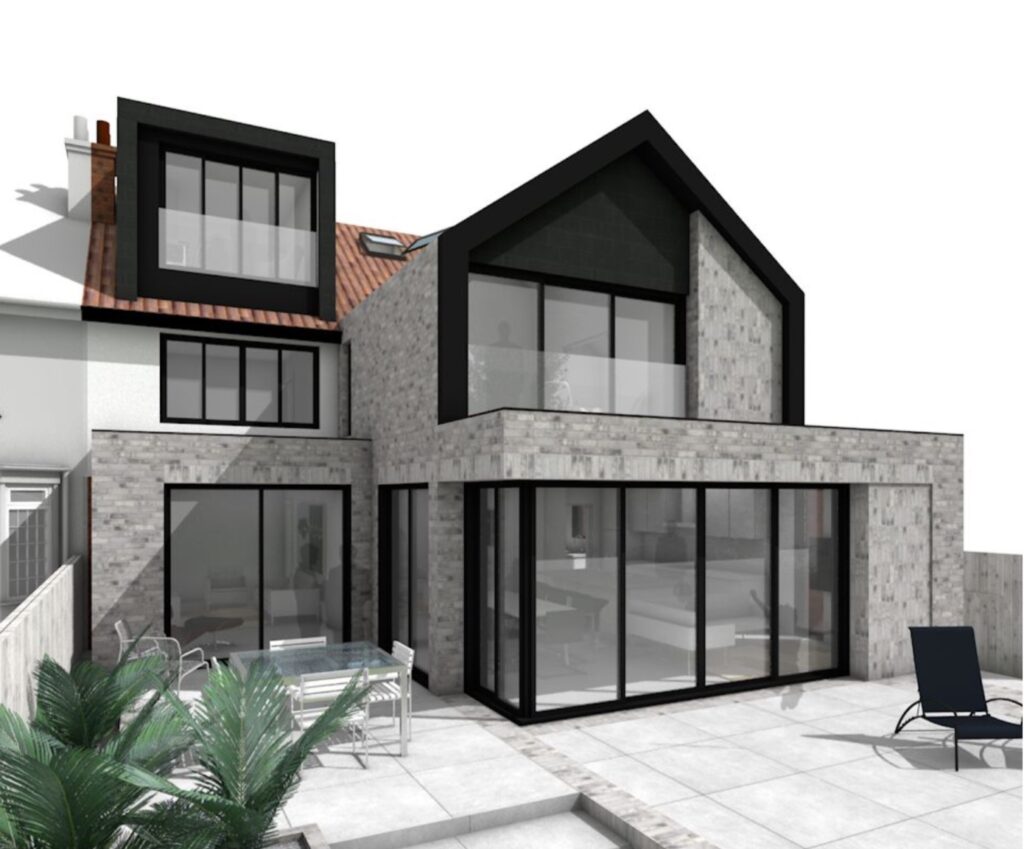 Design work has started and is ongoing on another two extension and renovation projects , with planning applications expected on these projects later this month or next month.
A new feasibility project for an independent school extension has been started, and a study for a wellness/ fitness centre and childcare centre has been completed, which will hopefully move to the next stage soon.