A project for a home-working garden room has been set in a wintry scene with festive decorations. The warm glow of the garden studio, with some decorations for Christmas and the winter holidays can be seen amongst the frosty winter foliage, icy pond and moonlit garden.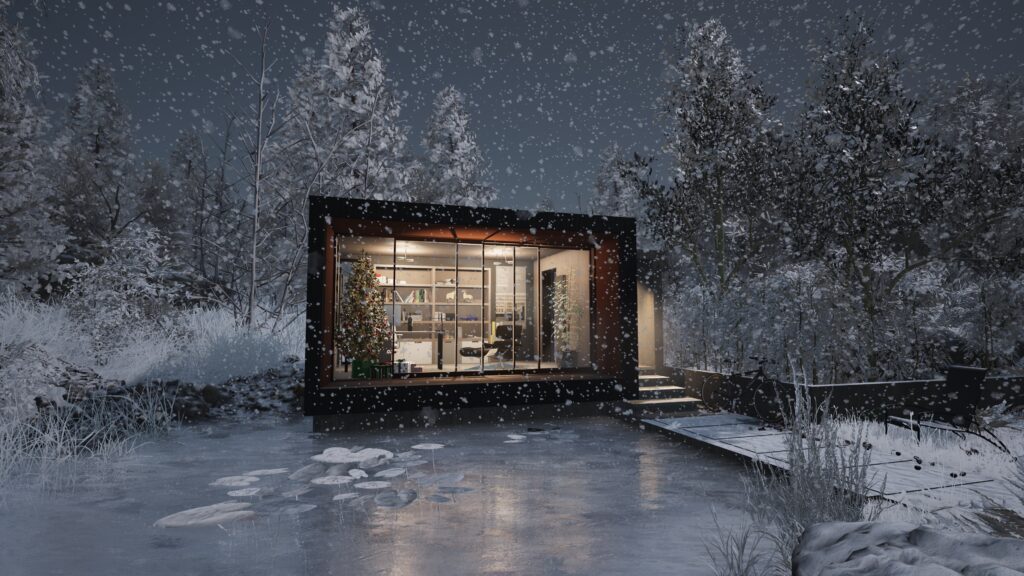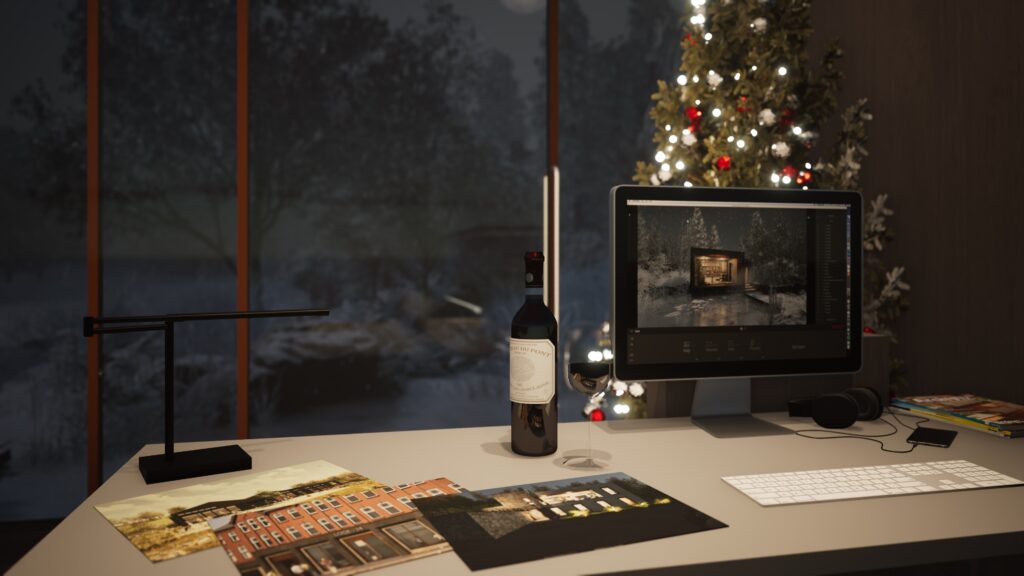 The garden path approach to the building leads the visitor along a beton brute concrete wall to a porch in the same material. Seemingly floating slab steps lead up to the raised floor level.
A Core-ten barn door slides open to enter the Yakisugi charred timber clad garden room. The room is multi-purpose but has been set up as a studio office. A slender full height window to the rear and a full width and height front wall of slimline framed glazed aluminium sliding door leads to a small sheltered deck lined with coated core ten steel panels to the sides and soffit.
The interior has birch ply panels and skirting to the side walls and ceiling, with the blind box and rear wall finished in a mid grey paint finish.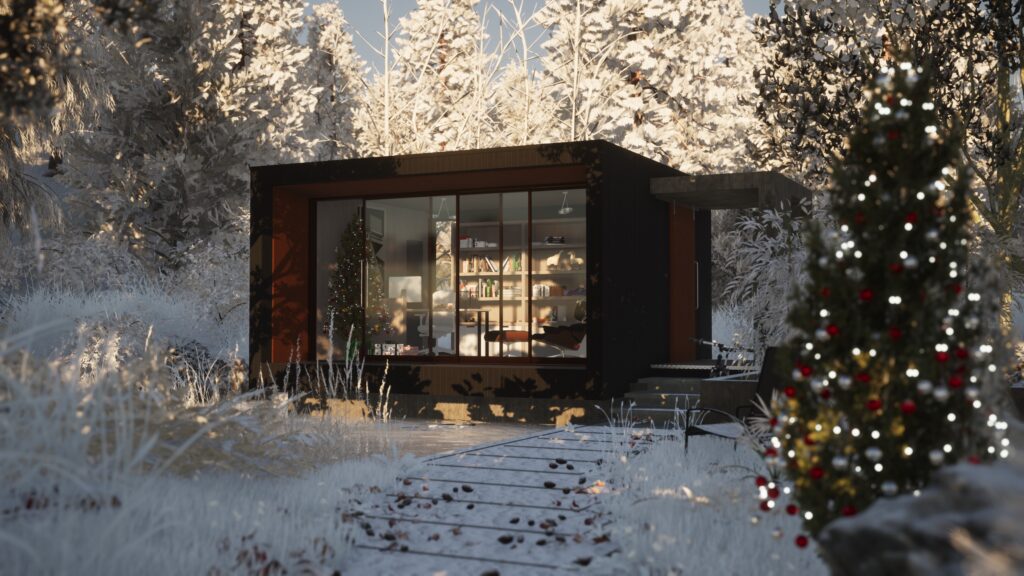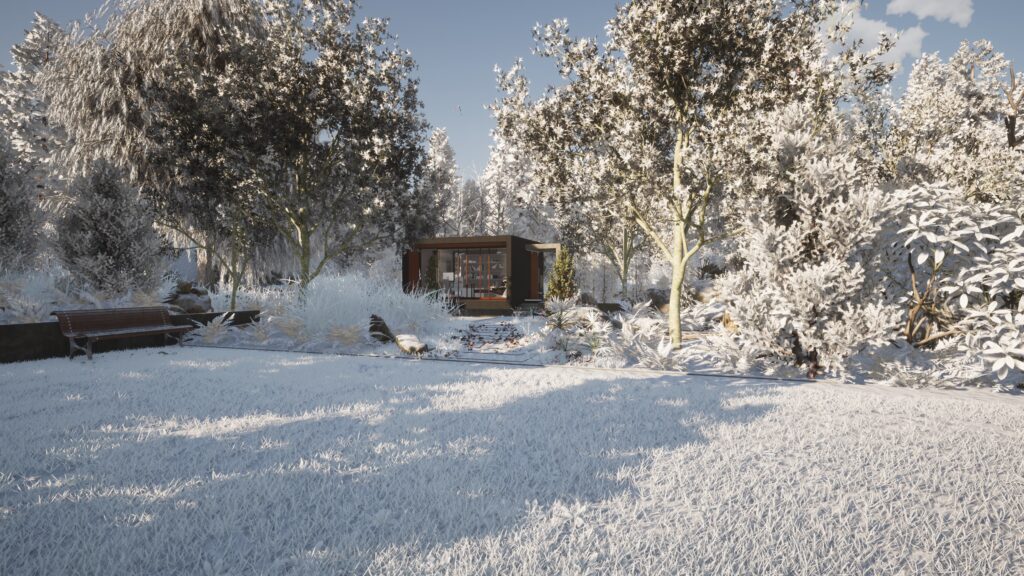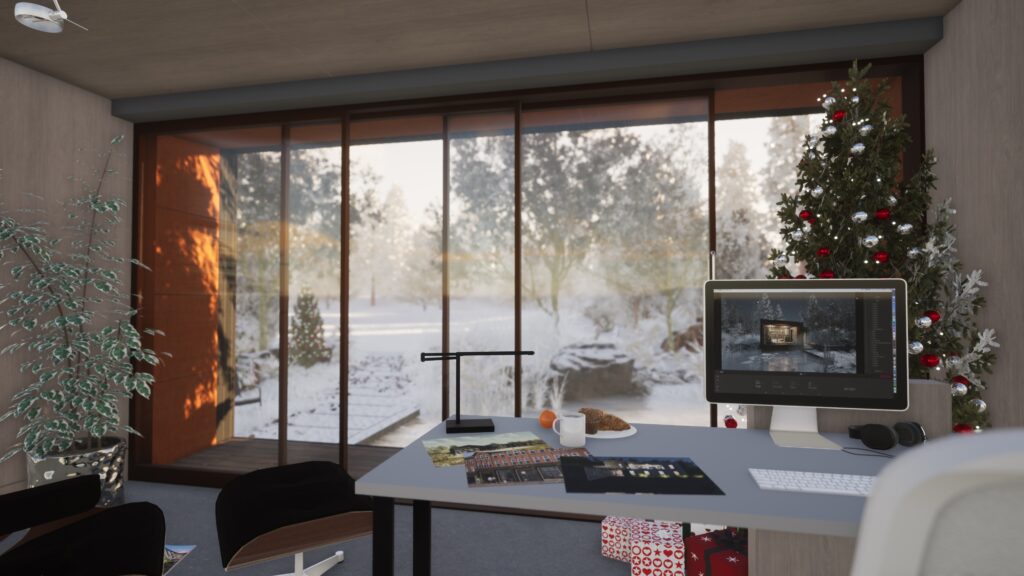 As well as the images a video with festive music can be seen by clicking on the linked image below.
Merry Christmas, and a happier and healthy new year 2021.
In these images and the video the garden building is transposed to a wintry scene & located floating above, and looking over a frozen garden pond, with koi carp just visible beneath the icy surface.
During the wintry evening, on the desk a glass of red wine is set to finish the day, and in the morning fresh coffee and pastries are ready for the start of the next working day.