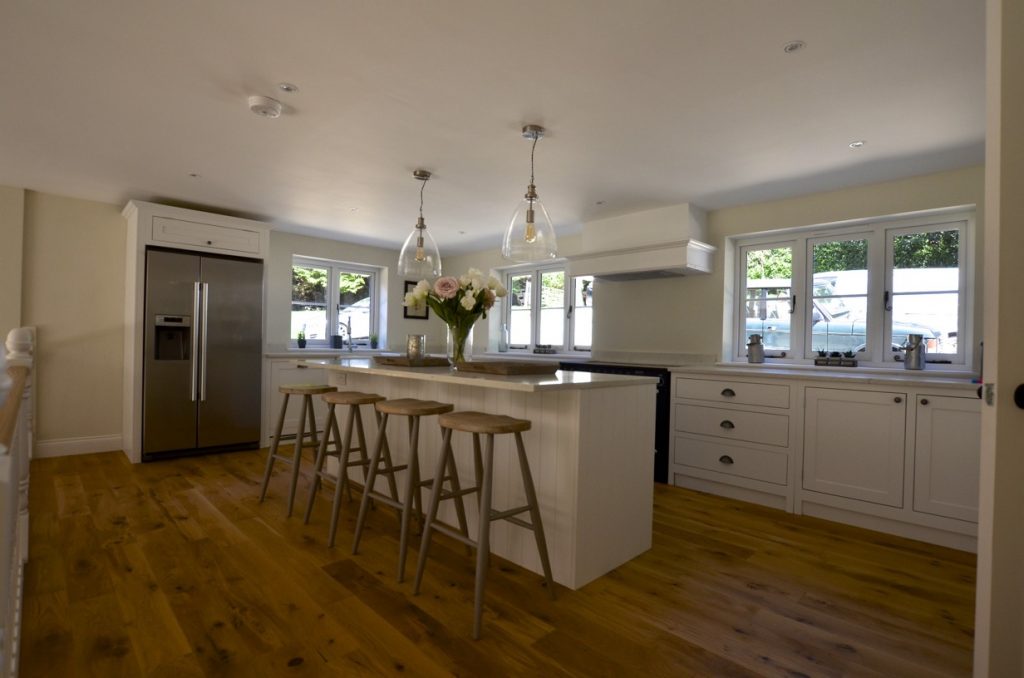 Good to see the houses which have been completed by Everport Developments being prepared for sale on the open market. It's been good to be part of the process working with Everport and Aslan Construction developing these houses on a difficult sloping site in the Chilterns AONB.
Originally designed by another practice, a:nw has taken the planning designs and created the construction information. The schemes employ vernacular materials and details including: braced Oak framing, black timber siding, red multi brick details including arch over windows, plain tiles and knapped flint panels. With high levels of insulation throughout the houses have their lowered heating demand covered by air source heat pump technology.
This article includes a few photos of the interiors being set up as 'show houses'.