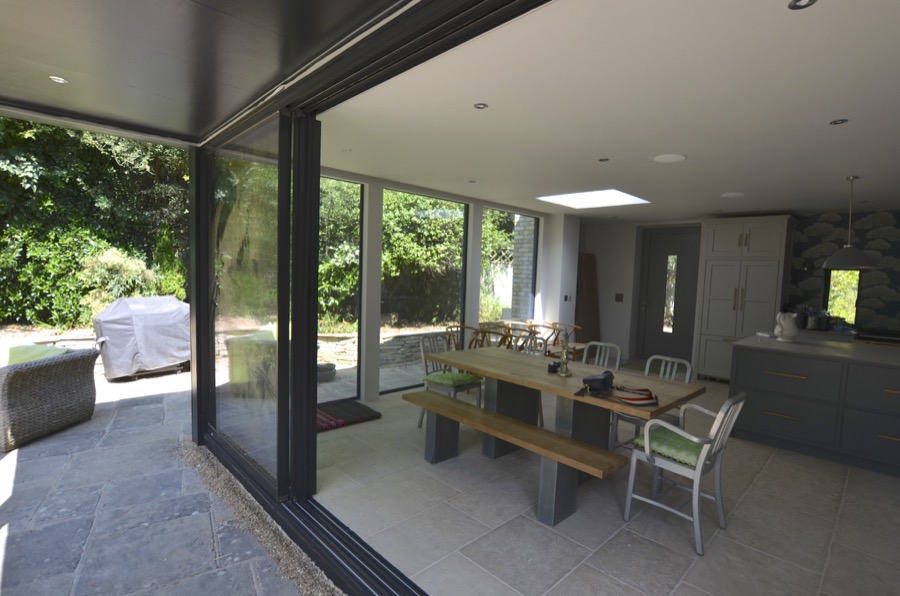 The extension in South Oxfordshire to an Arts and Crafts house is close to completion. The extension has been well built with some fine work by the builder. The client has ended up with the internal space, and its relationship with the garden as designed and intended but the reality has turned out to be better than they imagined. The original restricted headroom kitchen is now part of a much greater space and the increase (only to 2.6m) of floor to ceiling makes the new enlarged space comparatively cavernous.
The project is not quite finished and there are still some ongoing works including the landscaping, both soft and hard landscaping to be addressed. It was great to visit on a sunny summers day recently and see the room opened out on to the garden and still with some tradesmen buzzing around.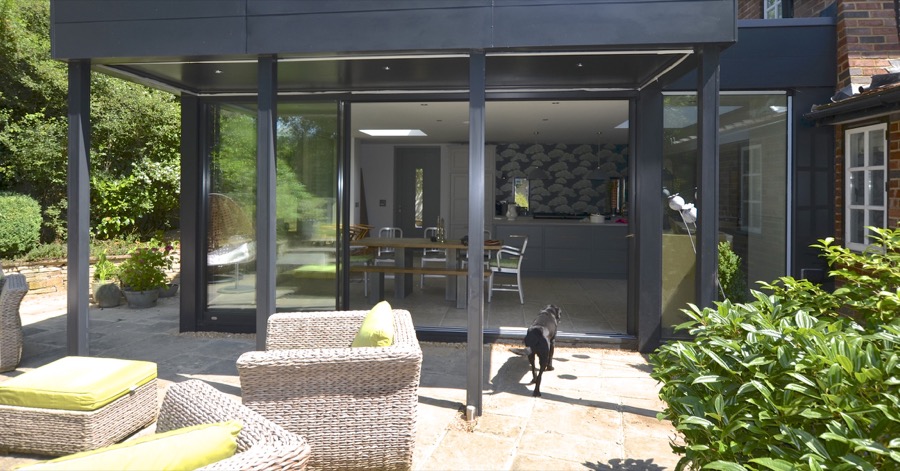 The older kitchen space which has retained the old AGA cooker space but converted it to a wood burning stove creates a winter snug space in the heart of the house but directly accessible from the larger kitchen, dining, social space. It has the feel of its own space but is still very much part of the whole.
The hidden connection to the utility has been skilfully realised in the cabinetry by Andrew Lord Furniture such that when the space if being used for social gatherings the day to day connection to the utility space can be totally hidden and won't interrupt the flow of the kitchen space.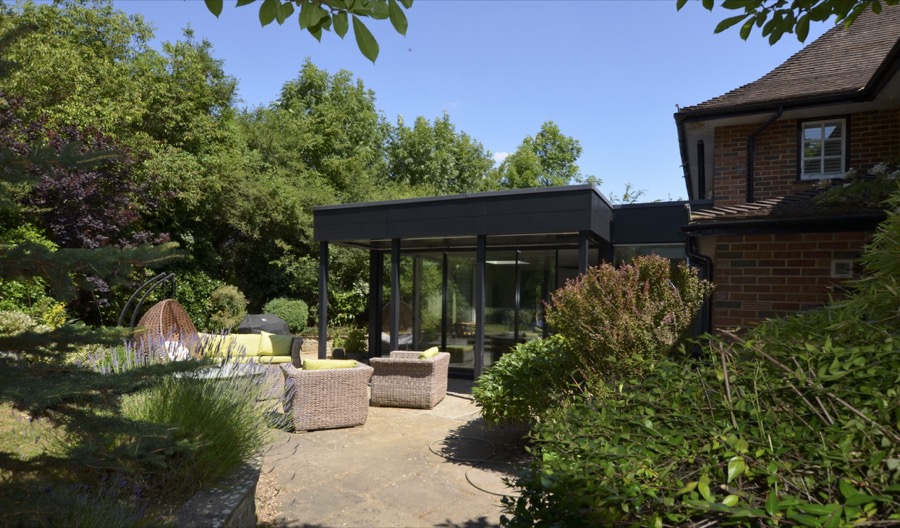 Three part sliding door and larger format glazing by Fineline integrates well with the aluminium clad structural frame with the slender frames virtually non existent on the outside, and creates full walls of glazing to the garden on the inside.
The client reports that the rooms has remained wonderfully cool, cross ventilation coupled with thermal mass and very high levels of insulation and the shading canopy have ensured this extensively glass walled extension does not become a greenhouse.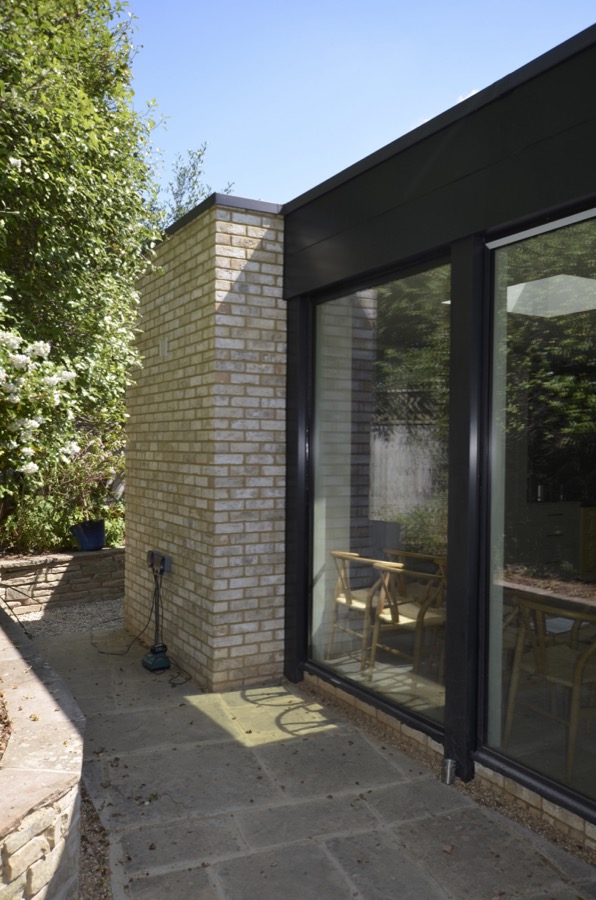 The work has been completed post tender to a very high standard as design and build by a local contractor with some changes to the detail design. On the whole in terms of the clients enjoyment of, and use of the space these changes are minor, and the contractor is to be congratulated on the realisation of the project. I look forward to re-visiting when the works are complete and the client has re-settled into the new extended home.