architecture:nw is pleased to announce that a substantial renovation and extension project to a detached house in Solihull was given unanimous approval at council this month.
The project includes extensions at the front, rear and into the loft space. The house will have a substantially upgraded thermal envelope with improvements to the retained fabric and high levels of insulation both to the new and to the refurbished elements. The scheme is proposed to be fitted with an air source heat pump instead of gas heating and hot water.
The project is due to start on site next year, and the technical design is continuing as a CoARC project.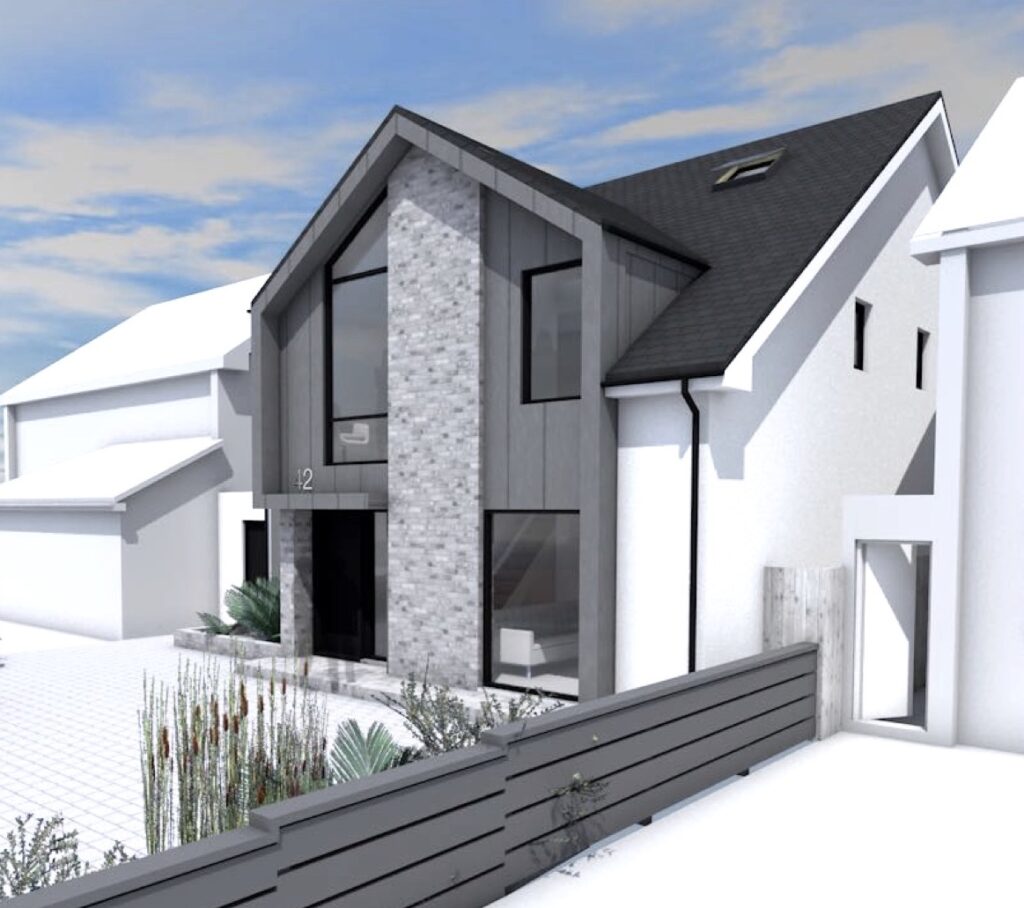 The front extension uses an enveloping zinc detail to combine all the glazed elements with the recessed porch.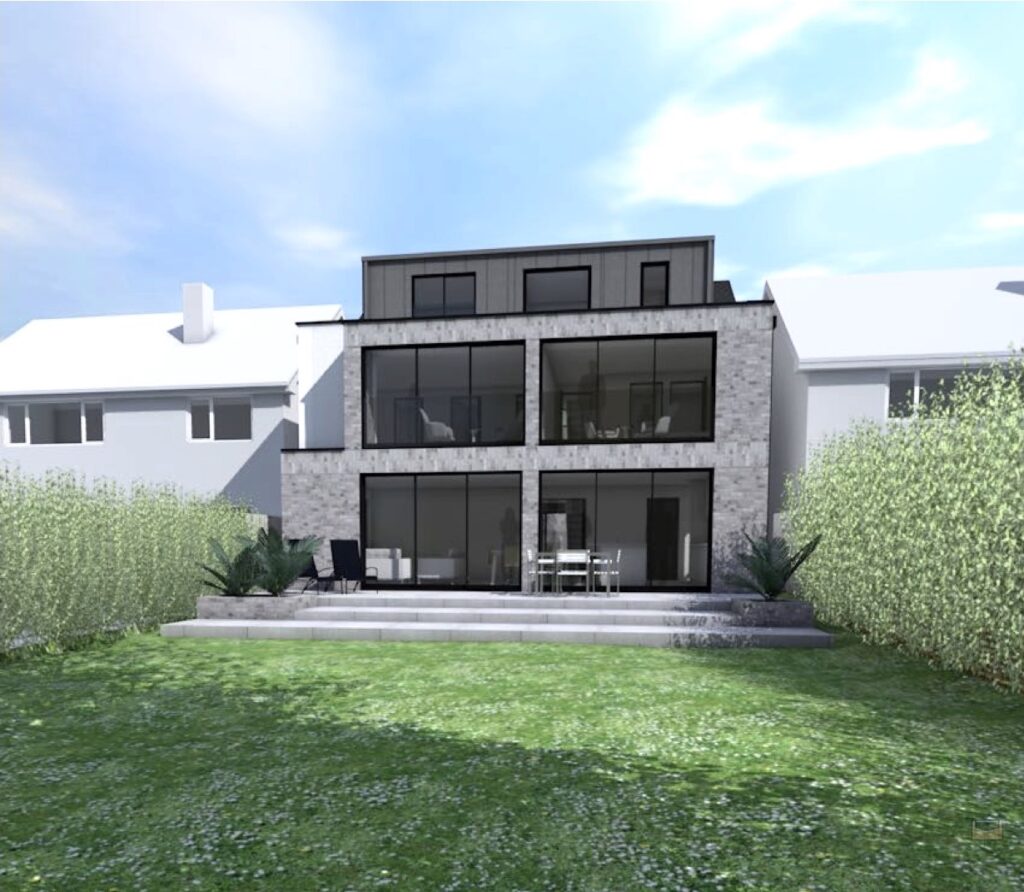 Elevation of the rear showing the large extent of glazing looking out to the garden.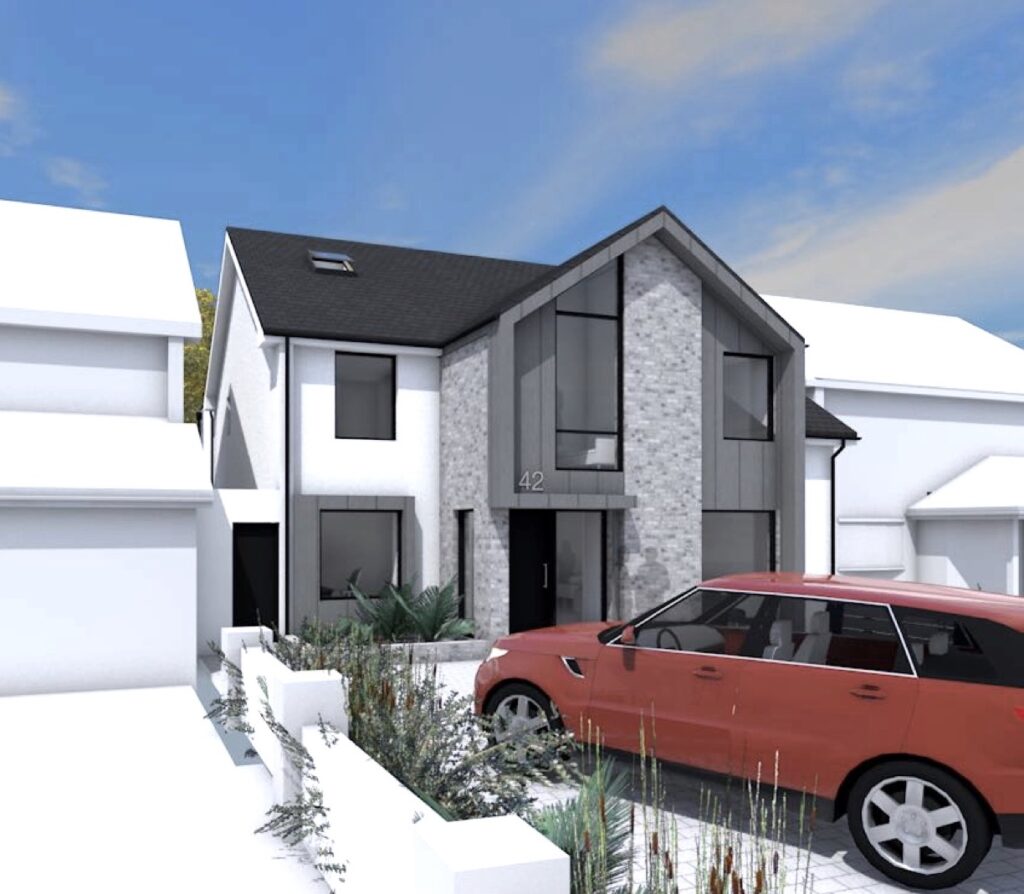 View of frontage with retained envelope finished in white render and new extensions in grey brick and zinc cladding.