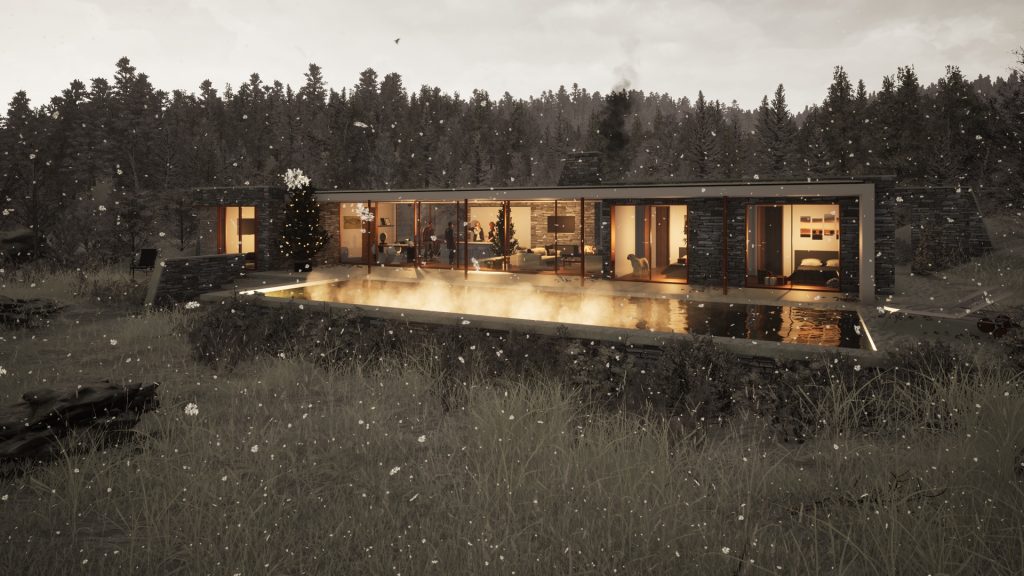 A project for a three bedroom country house has been the inspiration for a set of seasonal images. Frosty mornings, a roaring fire, fresh snowfall, a steaming outdoor swimming pool, and Christmas trees with wrapped presents all create an ambience of festive seasonal fun for the holidays.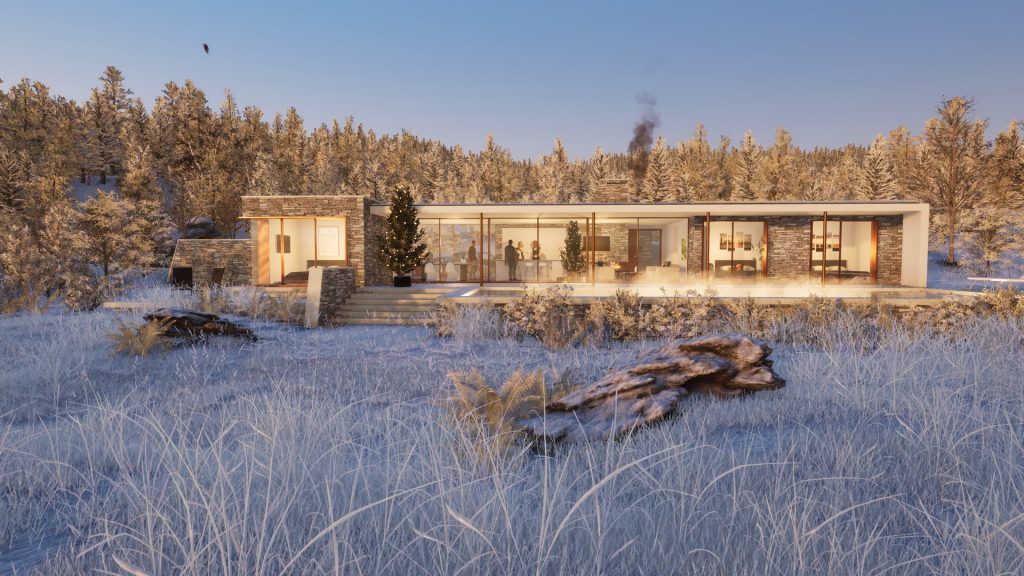 The scheme for a 'holiday' home has bedroom accommodation off a central glazed living area. The building uses local stone for the walls and has a living green roof. A weathered bronze finish is used to bring warmth to the materials palette.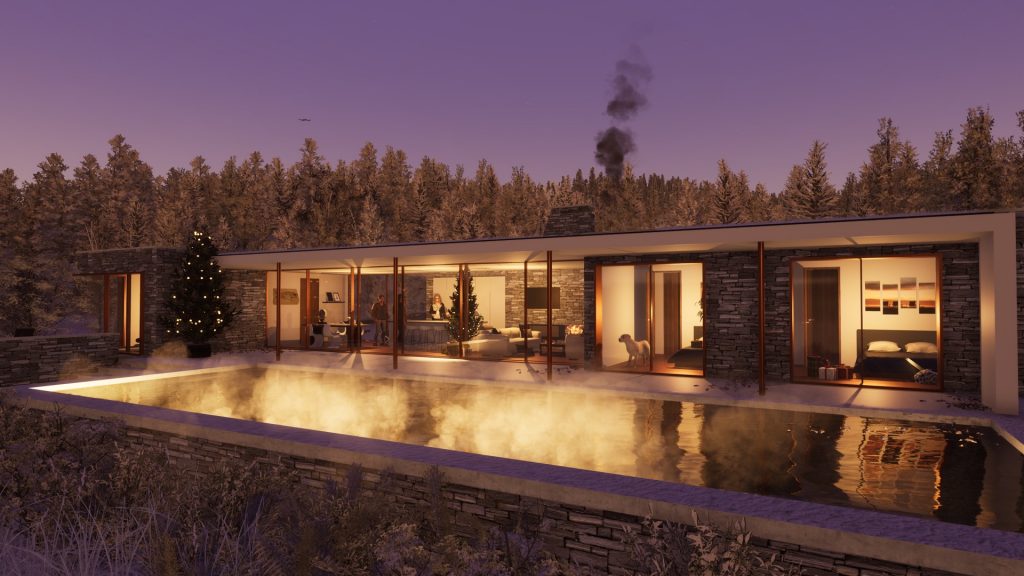 A short festive animation has been added to youtube, and can be accessed from the link.
Merry Christmas to all.