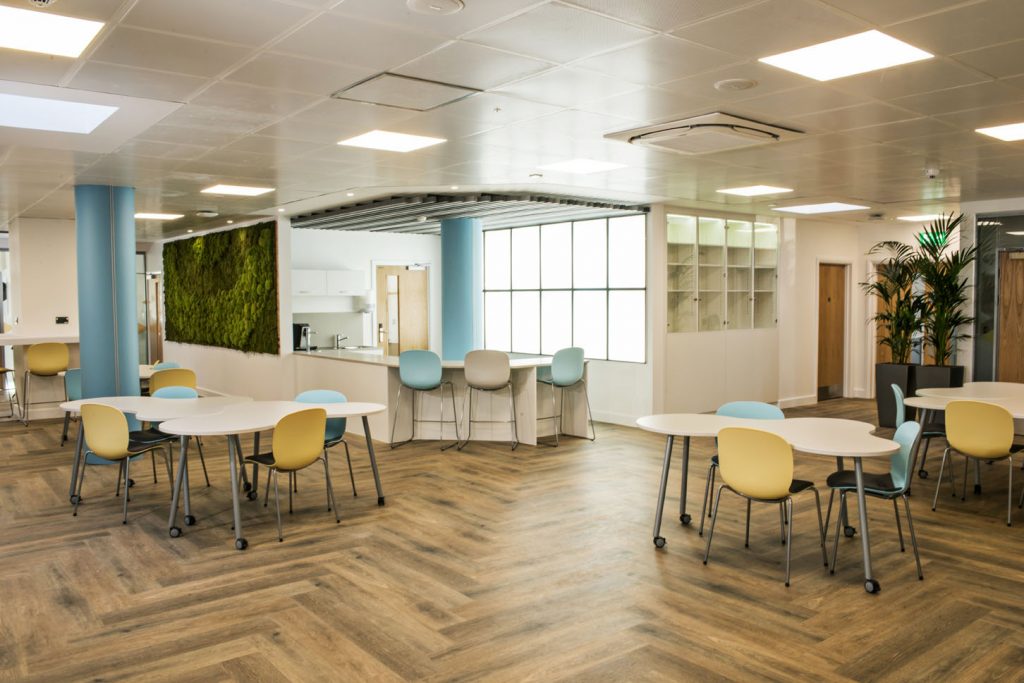 Break-out area.
Photo provided by Paragon Interiors.
Summer works for the departments of Law, and Corporate and Marketing Communications completed in October with the fourth floor of Weymouth House handed back to the University providing the departments with a shared break out area, meeting and tutorial rooms, and creating new open plan and cellular office areas.
a:nw provided architectural information for Paragon Interiors working alongside the university consultants including Atkins Interior Design.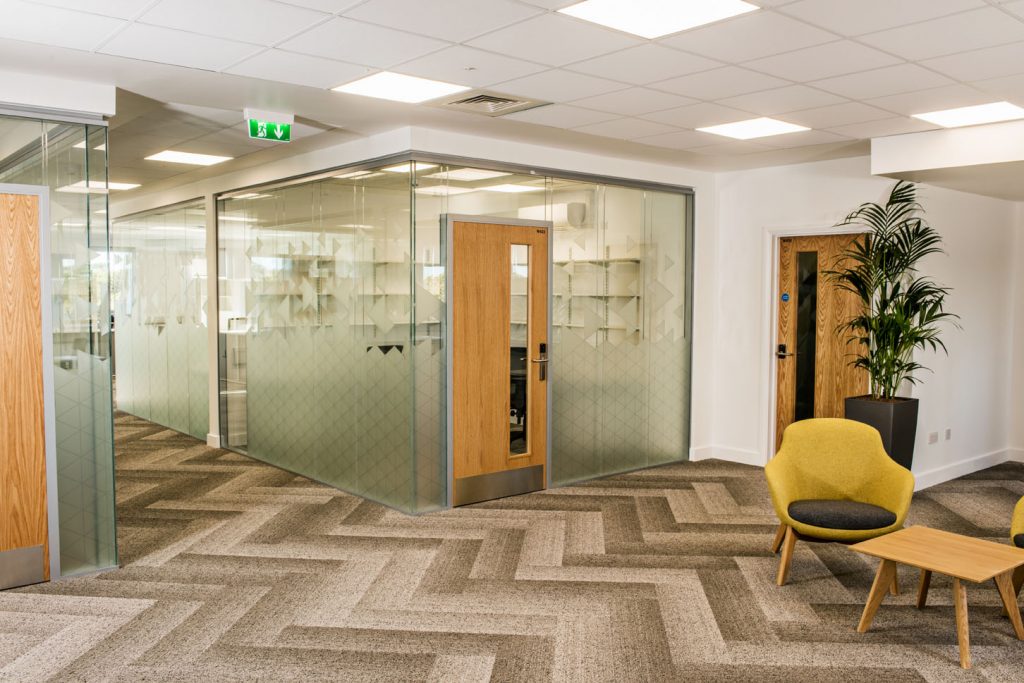 Planet Partitions were used for the cellular office glass wall system.
Photo provided by Paragon Interiors