A day from practical completion. Some decorating to complete, heater connection, electrical sign off, some window ironmongery replacement, and, the odd (to be expected) snag is all that is short of completion.
The project, completed on site by Neil Burt Property Services, has been on site through the summer and into the autumn.
The project brief was to convert the two storey Victorian outbuilding, called the Coach House, that previously housed a garage store and a loft area (used as an office but accessible from a ladder) into a single bedroom, bathroom, living room and utility room to be used as over-spill accommodation and as a guest suite adjunct to the main house.
The building has been stripped back to the masonry shell and roof structure with everything else from ground floor through to re-roofing being rebuilt to current building regulation standards and to improve the usability and aesthetics.
The building, in a conservation area, has largely been put back together to appear as it always has. Replacement hardwood casement windows and doors either mirror the format there already, or in the case of the front gable have french doors to replace the old garage and loft access doors. The french doors on the first floor have a glass balustrade internally for safety and to minimise the impact of the balustrade.
The following are a selection of site photos taken before, during and (nearly) after. Now looking forward to going back and seeing the building lived in, used and settled into its context.
Pictures of the existing: Existing front gable, loft office space, garage, utility with brick workbench (workbench was saved as a feature in the redevelopment), ladder access to first floor.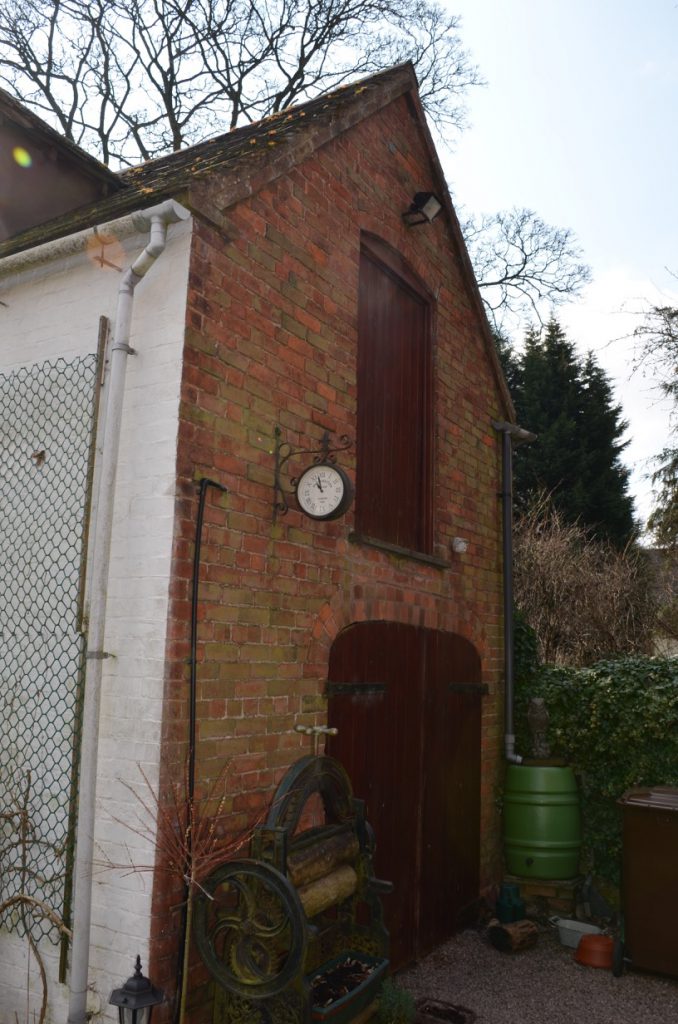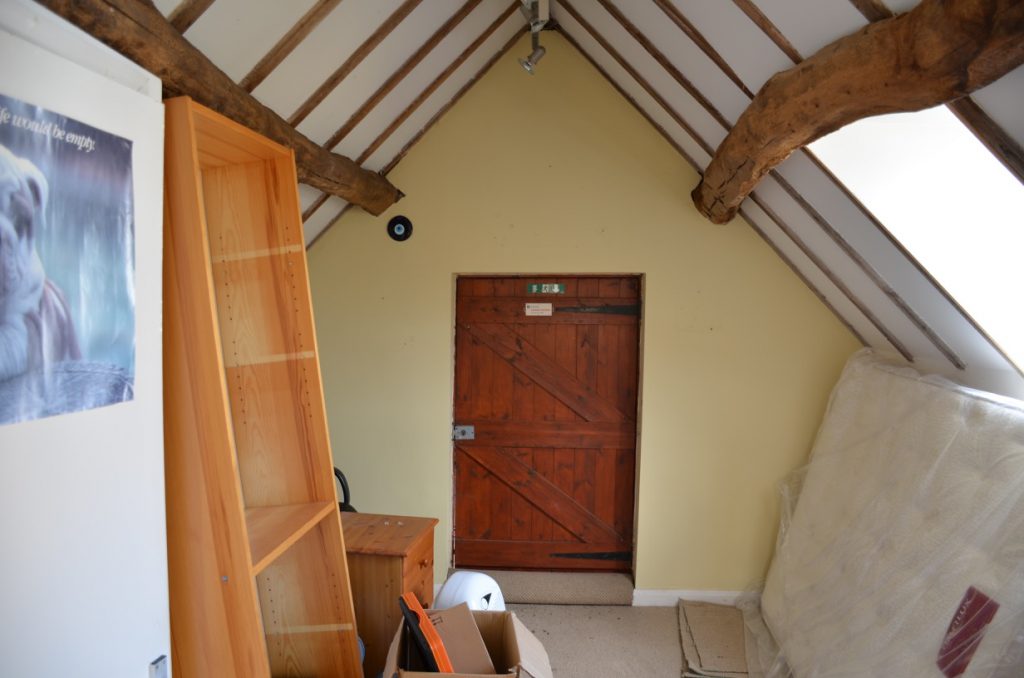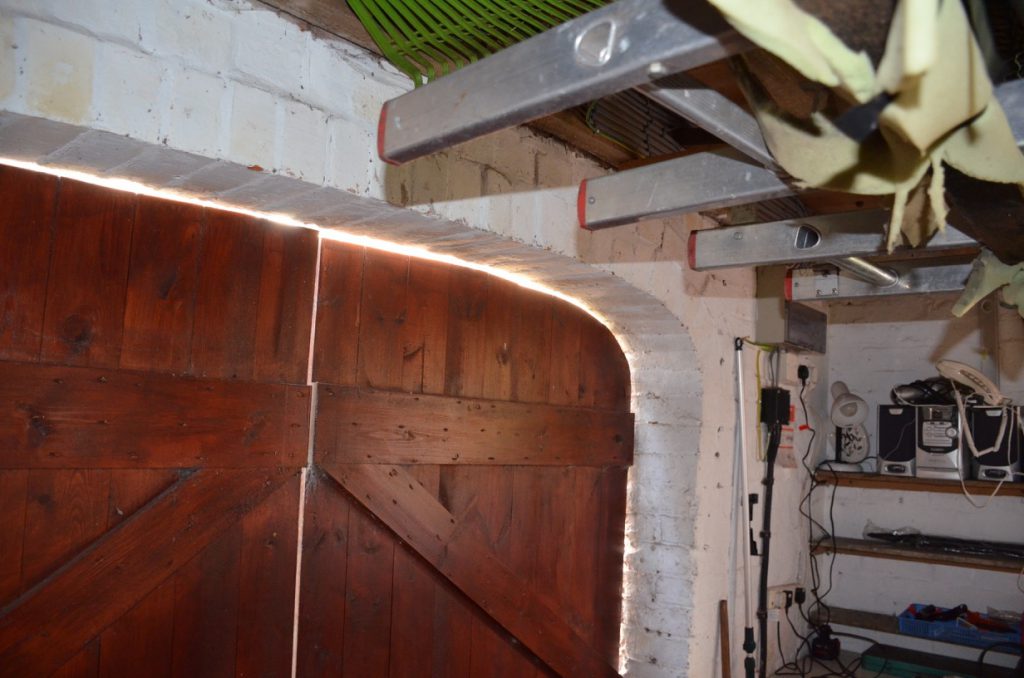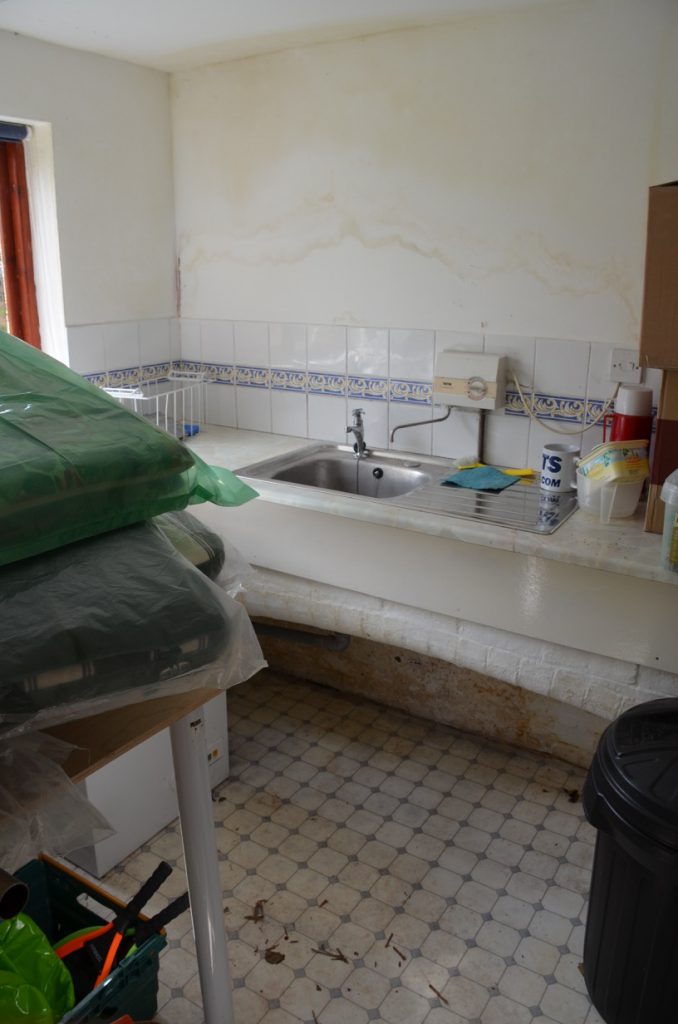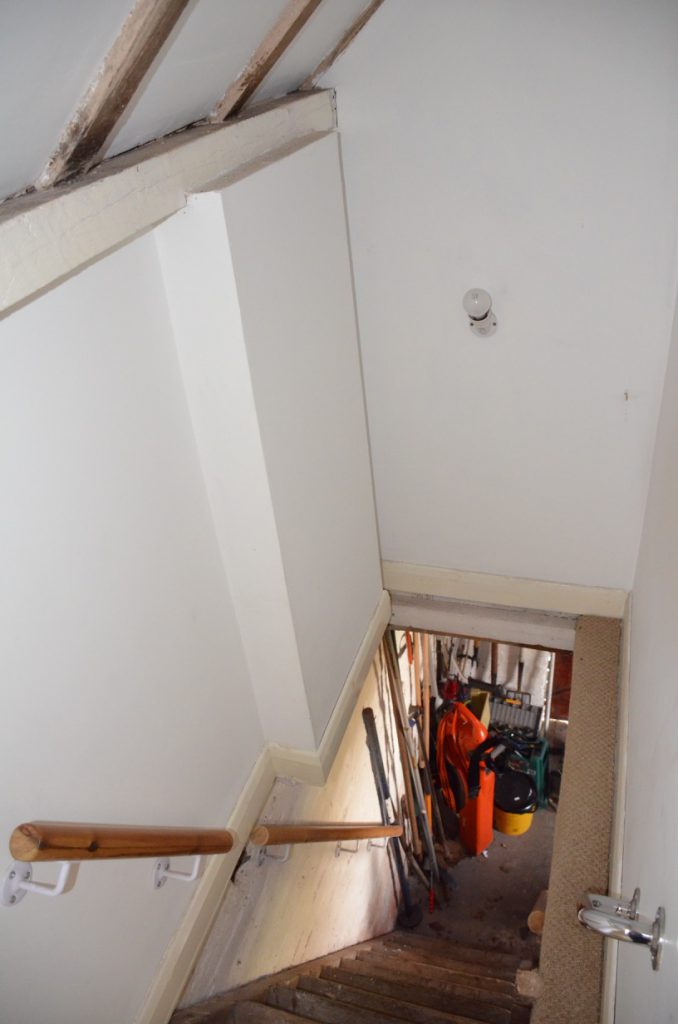 Pictures taken during: Floor trimmed back to new steel to allow for new stairs, roof stripped and replaced (underside of breather membrane visible), new stud framework going up, existing floor taken up for new ground floor build up, new slab in, and new first floor structure in.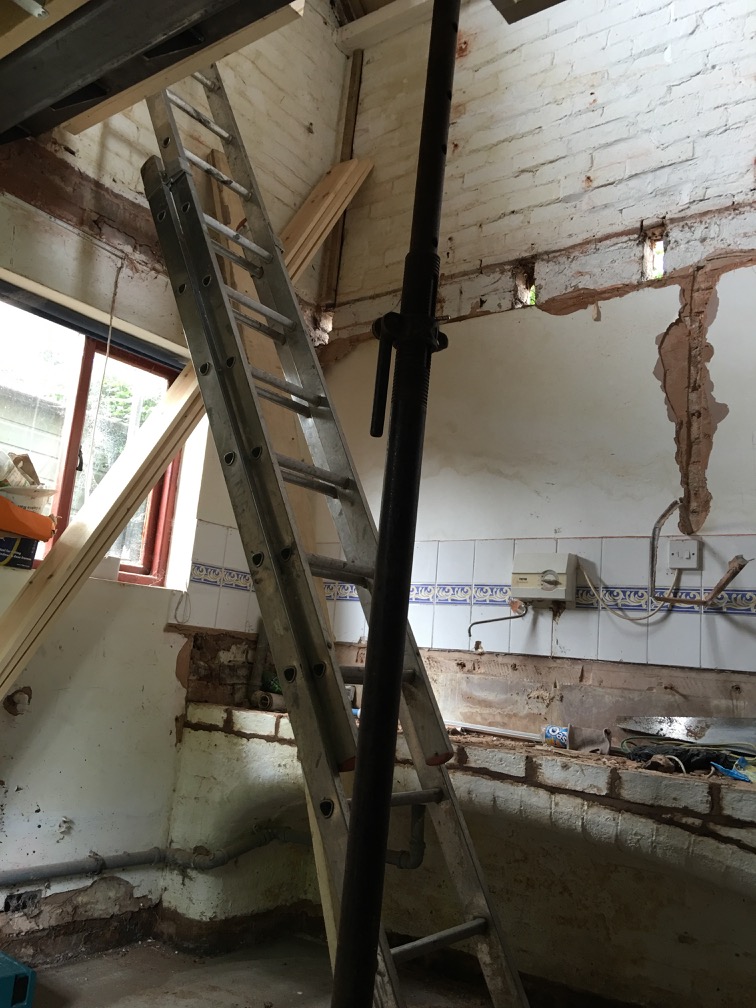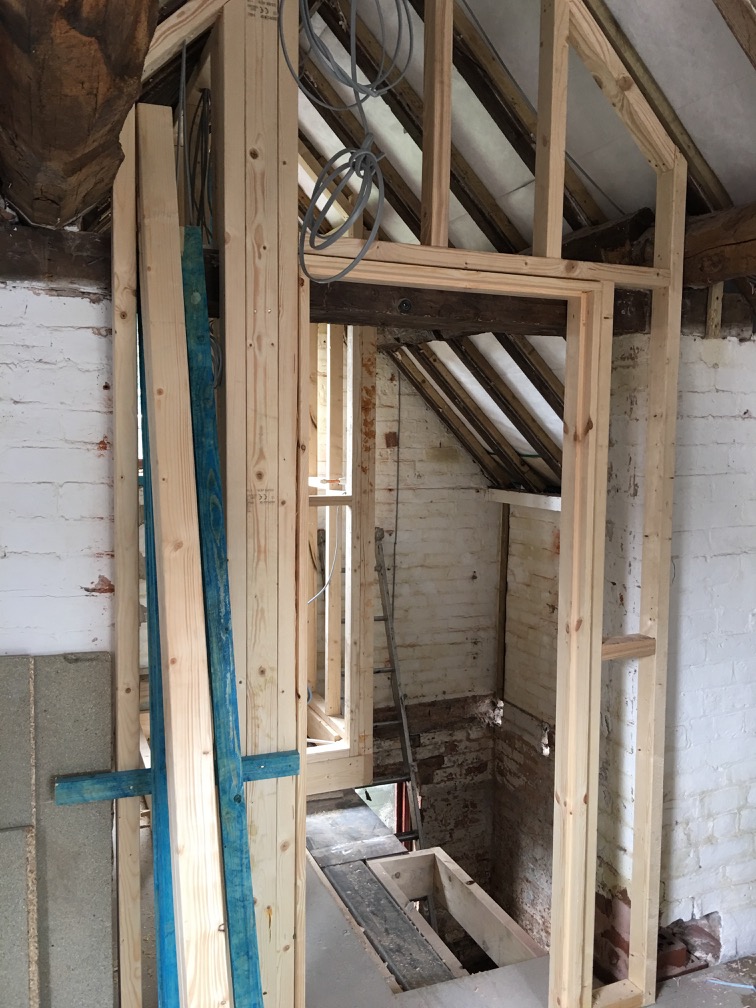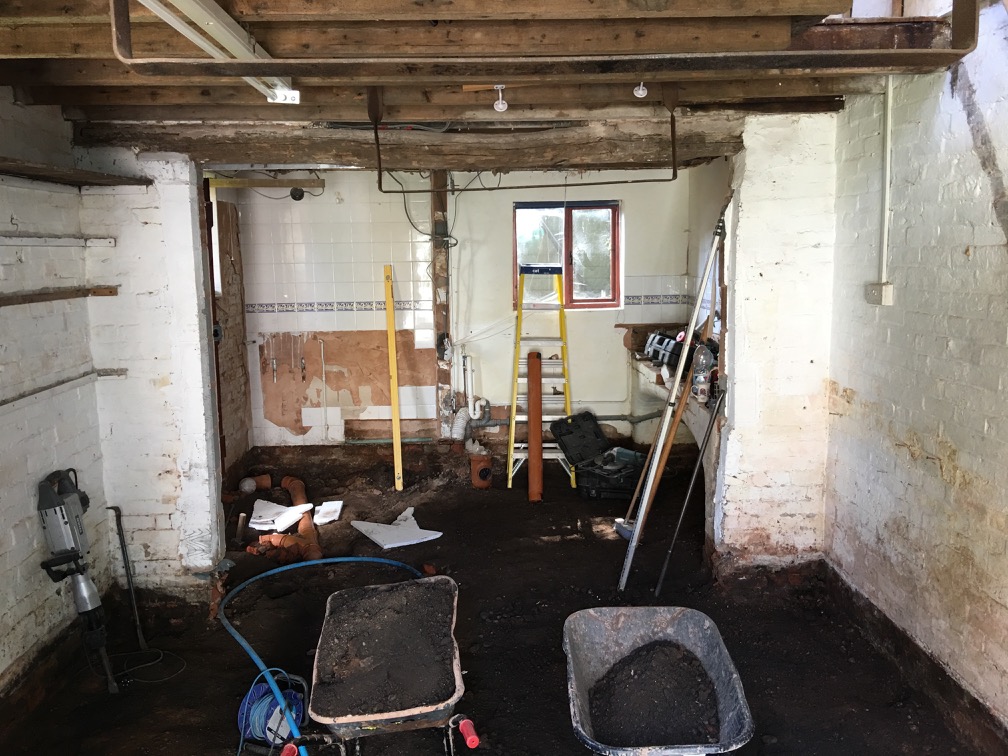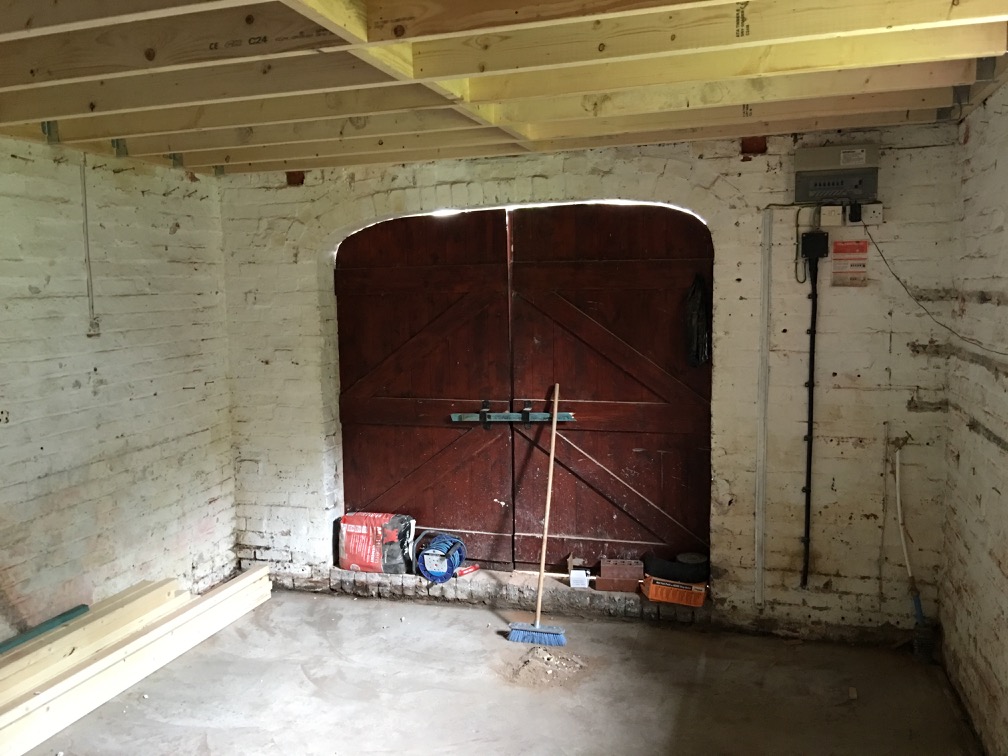 Pictures of the redeveloped: new staircase up to bedroom and bathroom, new stairs with retained workbench just visible, ground floor living room, repointed gable with replacement roof and rebuilt verge and new fenestration, view down the new stairs with oak treads and handrail, bedroom with glass balustrade just visible in front of new windows (and with temporary curtain).